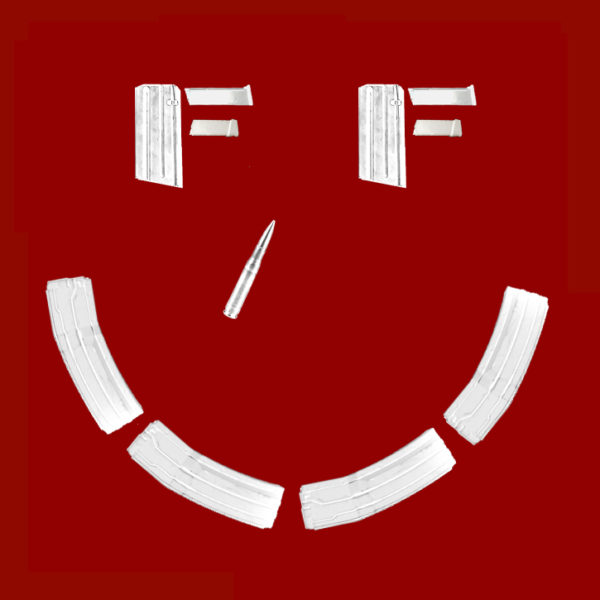 Firearms Friendly is a Social Network Like Facebook for Firearms Friendly Americans and American Gun Owners.
With the amount of illogical, anti-firearms freedom sentiment powered by power house corporations controlling ignorant public attitude towards guns today, there can never be enough Firearms Friendly Links.
Why should firearms freedom lovers all have to feel like hypocrites every time we use sites like Google, Facebook and all of these other different anti-gun sites? Mostly because we have allowed ourselves to become dependent and haven't had any good choices because they also control what you can and can't see or even find in a "Google" search.
Most of their sites all allowed firearms sales at one point. They also allowed firearms and ammunition ads in their advertising networks. They have since slowly started changing their policies to the contrary after we got on board, referred our friends and family, and became somewhat dependent on their services because that's where everyone else is.
If you think it wasn't part of their marketing plan, think again. They got you hooked, banned gun sales and advertising, then still allow gun accessories just to keep you engaged and make money off of you. Now they're going for those too, and we keep showing our support by logging in. 🙂
These behemoth corporations from your favorite anti-gun state of California have taken over the internet today. Its time for something new.
Well that's the objective of this site. The problem with trying to build a site that competes with these monsters is that with anti-gun google currently calling the shots for search engine optimization and the dependence on google ads and advertising, most sites out there are in their collective pockets. Facebook now controls a majority of social networking influence and Google controls search engine and online advertising. It will be tough to ever compete with these Goliath's, especially when we get blocked in their networks for even sharing links.
But that doesn't mean we can't try!  Register, Login and start sharing feedback about what you want and need in this site. The budget is pretty tight right now. But you can Shop at The Best Ammunition Sites to help fund the project! 🙂
Right now we will use it to give gun lovers a place to find and share information about firearms friendly businesses and links. Browse around and like your favorite links and share some of your own.
Thanks for being firearms friendly!
Randy (Admin)
FirearmsFriendly.com