Join The Revolution Now!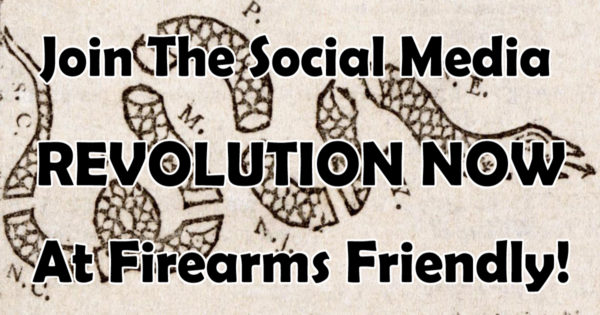 Login to Firearms Friendly
Featured Sponsor
Firearms Friendly is a place where men and women of all ages and backgrounds can share their thoughts, opinions and interests on a variety of topics. There are many pertinent news articles, jokes, and of course, discussions promoting the safe and lawful use of firearms. Discussions involve many subjects and various points of view and are conducted in a respectful manner. There are knowledgeable experts from many fields here, including firearms, should you need advice or have questions. So get out of Facebook hell and get a breath of fresh air!
Ben Merendino