Will You Help Keep The Firearms Friendly Social Media Revolution Alive?
PayPal will NO LONGER be accepted for online donations at Firearms Friendly due to their treatment of firearms industry merchants. And it's going to hurt! Help Fund This Made in Montana Firearms Friendly Website in the following ways!
#1 – Send a check or money order made out to Randy
Miller with Firearms Friendly donation in the MEMO to: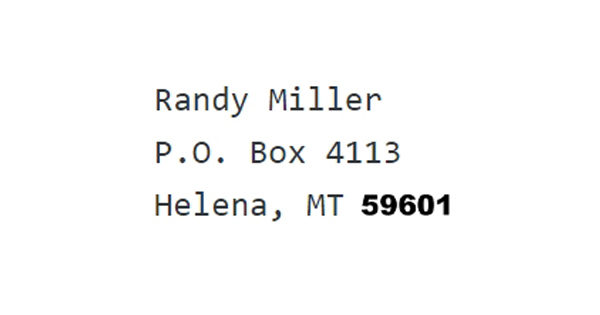 #2 – Become a Patron of MontanaGuns.Org on Patreon.
#3 – SHOP HERE for new guns, gear and ammunition!
#4 – Also Shop from PatriotList or Top Ammunition Sites!
Why not accept online donations from a firearms friendly bank?
The problem with most online payment gateways for sites is verification of the gun-friendliness of payment gateways and connected banking institutions. It has become nearly impossible for free gun website developers to process online payments. If you are one or can verify both payment gateway and connected banking institutions who can verify in written policy and standards that they are firearms and ammunition merchant friendly, we will eagerly use and promote your businesses and services. Until then….. I'd much rather earn your traffic! When you always start your shopping at the sponsor shop and shop through sponsor links OFTEN!
This site costs around $1300.00 per year just for BASIC costs for hosting, domains and scripts. That price does NOT include promotions and advertising. That's where we count on you to tell at least six of your friends and family about the site. This site makes a small commission to HELP pay basic costs when you click through and purchase on sponsor links.
CLICKS on sponsor links MEAN NOTHING HERE! – > SALES after clicks MATTER!
Buy after clicking through sponsor links! This site then makes a small commission! It also lets sponsors know you found them here!
Shop at this sites complete list of firearms friendly sponsors all on this ONE POWERFUL SEARCH!